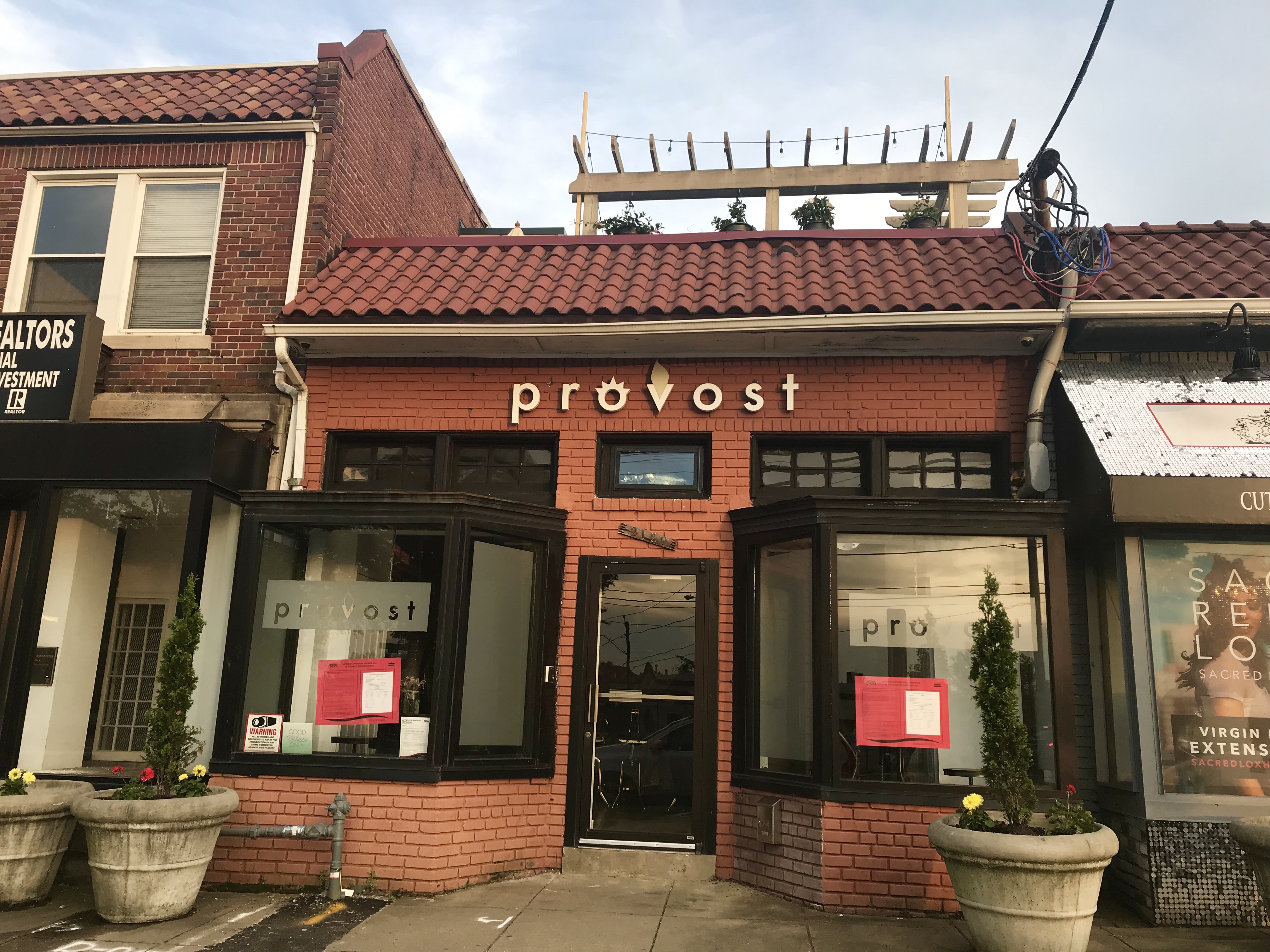 Woodridge's New Provost Organic Restaurant Now Open
[ad_1]
The Route 1 corridor offers another option for healthy organic food.
Provost, which opened last week at 2129 Rhode Island Ave. in Woodridge, not far from Momo Yakitori and just down the street from Mount Rainier, focuses on classic American fare made with organic ingredients.
Owner Nina Gilchrist told the Hyattsville Wire that about 90 percent of her food comes from local organic farms and distributors. She hopes to increase that percentage and achieve organic restaurant certification by Oregon Tilth by the fall.
Gilchrist says she prefers to eat organic because it's healthier. The restaurant also avoids using aluminum plates and sells beer by the bottle instead of a tap as she finds it cleaner.
"I just believe in eating foods that are free of chemicals," she said.
Even if you're not looking for organic food, Gilchrist is hopeful that Provost – named after his previous career in teaching and nearby area colleges – becomes your new favorite hangout in the neighborhood.
In addition to redoing the entire interior, adding a kitchen, and installing new electrical and plumbing systems, she added a rooftop seating area – a rarity in the area – where outdoor yoga sessions are held. will take place in the future and an indoor space for oral creation evenings and guests. the musicians.
"It's a local restaurant," she says. "Our goal is simply to bring a great establishment to our neighborhood. You don't always have to go downtown to find a good restaurant.
Provost is currently open Wednesday through Sunday from 5 p.m. to midnight. Starting July 13, it will also be open for brunch from 10 a.m. to 3 p.m. on weekends.
This entry was posted in Woodridge. Bookmark the permalink.
[ad_2]