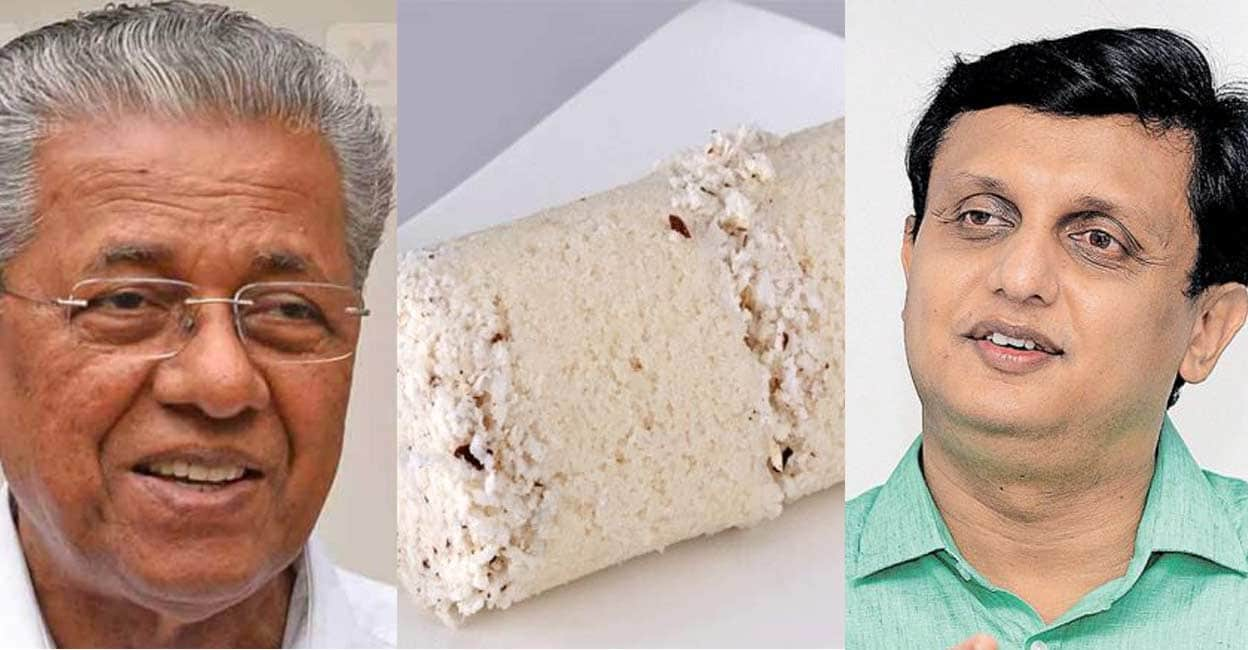 What's on the Leaders' Plates at Aluva Palace | Food
[ad_1]
Illustrious personalities enter Aluva Palace, located on the banks of the Periyar River in the Ernakulam district, to enjoy a royal stay and satisfy their palates with succulent cuisines. When VS Achuthanandan was Chief Minister of Kerala and Leader of the Opposition in the Assembly, he used to visit the palace twice a week. It was following his suggestion that papaya, which can be used to make thoran (a dish of pulses with grated coconut) or eaten as a fruit, was cultivated on the premises of the palace.
Former state agriculture minister VS Sunil Kumar stayed at the palace for six months last year to coordinate COVID-19 containment activities in Ernakulam district. During his stay, Sunil Kumar transformed the vacant palace grounds into vibrant vegetable gardens.
Kerala Governor Arif Mohammad Khan, Chief Minister Pinarayi Vijayan, former Chief Ministers K Karunakaran, EK Nayanar, AK Antony and Oommen Chandy were all more than happy to stay put in the picturesque Aluva Palace. The "Benz" car, which was used by EK Nayanar, is kept at the palace. National leaders arriving in Kochi experience unique Kerala hospitality for the first time at Aluva Palace.
What's on the leaders' plates
Pinarayi Vijayan: The Chief Minister eats light and enjoys having puttu (made with rice flour and grated coconut) and payaru curry (green lentils) for breakfast. The lunch spread consists of rice, avial (a mixed vegetable dish), kachiya moru (seasoned butter), cheera thoran (sautéed spinach) and thoran papaya. He is not a meat eater but enjoys karimeen (pearl stain) curry, fries and pollichathu (fish roasted in banana leaves). For dinner, it's chappathi and vegetable curry for the chief minister who keeps a safe distance with papad and pickle. Boiled vegetables and salads are also part of its dinner menu. Boiled vegetables include beans, carrot, butter, and salt. The fruit salad, which includes papaya, is also a favorite.
VS Achuthanandan: The former chief minister is in natural and organic food. Previously, the palace kitchen stocked him organic rice. The former opposition leader avoids tubers.
MB Rajesh: The favorites of the Speaker of the Kerala Assembly are kanji (rice porridge) and payar (sautéed green lentils).
Ramesh Chennithala: The former minister also likes kanji and payar.
Kodiyeri Balakrishnan: The former minister likes to have kanji with a dash of coconut milk.
Arif Mohammad Khan: Although the governor of Kerala is a North Indian, he makes a point of having idli, sambar, chutney, avial, thoran cabbage, pachadi and karimeen. Roast chicken with lots of onions is one of its most popular dishes.
Muhammad Riyas: Kerala Minister's Dinner is all about kanji, cherupayarthoran, papad and mango pickle. Sometimes oatmeal is cooked with broken rice.
K Krishnankutty: The Minister of Kerala is fond of chicken soup.
Oommen Chandy: The former chief minister is not picky about food. He loves to eat puttu and payar, idli, dosa and bread with an omelet.
[ad_2]