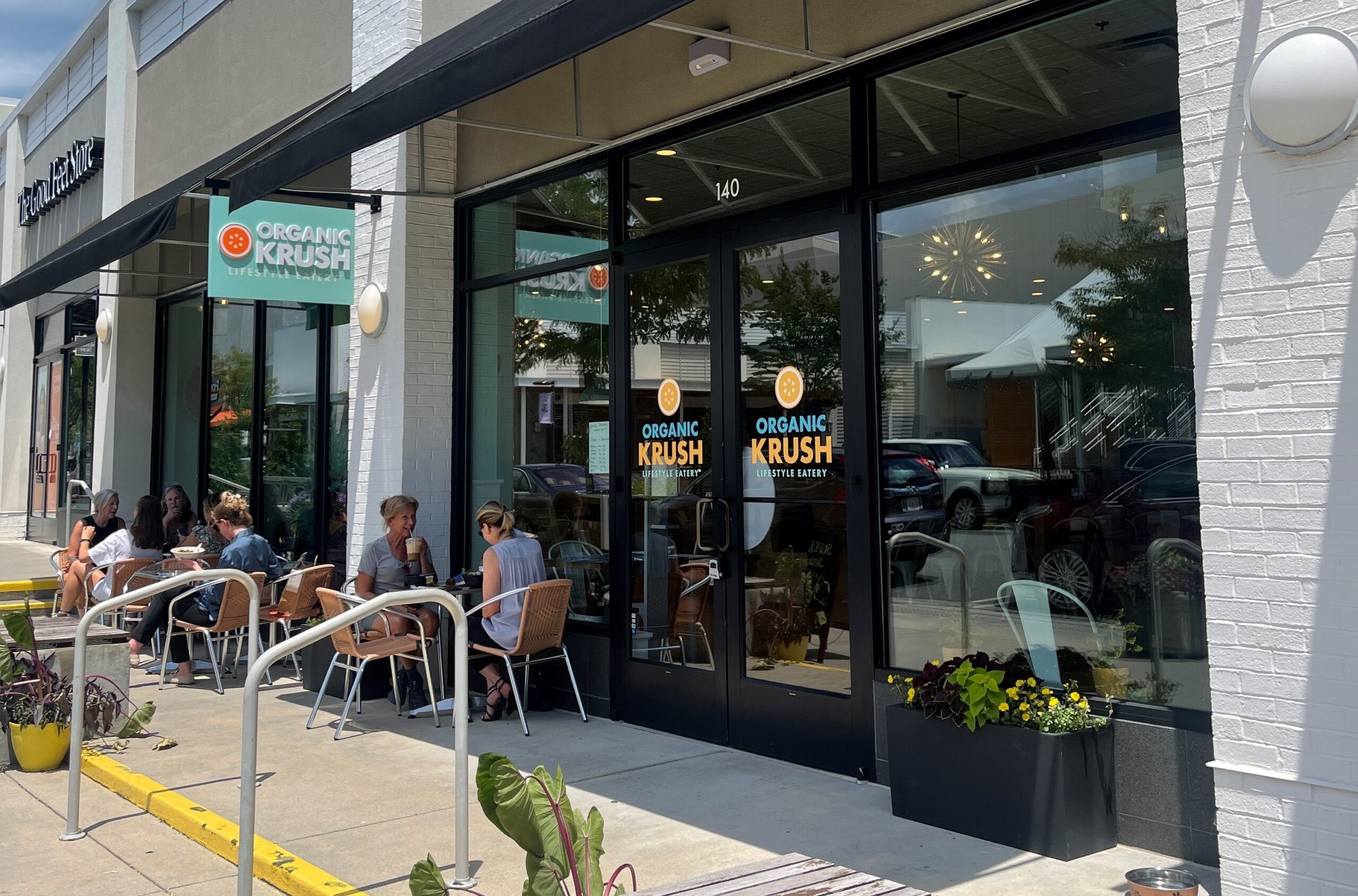 UR grad's organic restaurant chain expands to Charlottesville
Spurred in part by a steady stream of out-of-towners passing through its Short Pump location, an organic-focused restaurant chain is branching out with another location in central Virginia.
Organic Krush, founded by University of Richmond alumnus Michelle Walrath, recently opened a new restaurant in Charlottesville, giving the company its third outpost in Virginia.
Walrath said the chain's Short Pump location had a notable number of customers from Charlottesville, so it seemed a natural place to expand.
"We've noticed that in the two and a half years that we've been at Short Pump, we have customers coming in from Charlottesville to fill up," Walrath said.
Organic Krush serves acai bowls, smoothies, baked goods, cold-pressed juices, and wraps, among other offerings with gluten-free, dairy-free, and vegan options. It also serves breakfast all day.
The Charlottesville restaurant opened on July 11 in its 2,500 square foot space at 2050 Bond St. in The Shops at Stonefield mall. The restaurant can accommodate 75 people.
"It's a little bigger than what we did, but we loved the space and the mall so much," Walrath said, noting that the new restaurant is in the middle of several hotels and not far from campus. from the University of Virginia.
The Charlottesville spot is the 10th location for Organic Krush. The company plans to expand with a new location in the DC area, though it's still scouting for space, Walrath said.
In addition to the local outpost of the Short Pump Crossing mall, which opened in October 2019Organic Krush also has a Cafe on the University of Richmond campus.
Most of the company's locations are in New York, where it is also based, although it has recently expanded into Connecticut. Walrath founded the company with Fran Paniccia in 2015.
The Charlottesville location features an open kitchen, a newer feature for Organic Krush restaurants developed to create a higher feel. Two of the newer restaurants that predated the Charlottesville location also have open kitchens.
"It's now part of the design that customers can see their food personalized and cooked to order," Walrath said. "I think it brings a connection between homemade food and home cooking in front of guests. It's not meant to be a fast food experience in any way that denotes.
The Charlottesville location also offers a special menu aimed at students, with items $14 and under like chicken tacos. The student menu was also introduced at the Short Pump location in September.