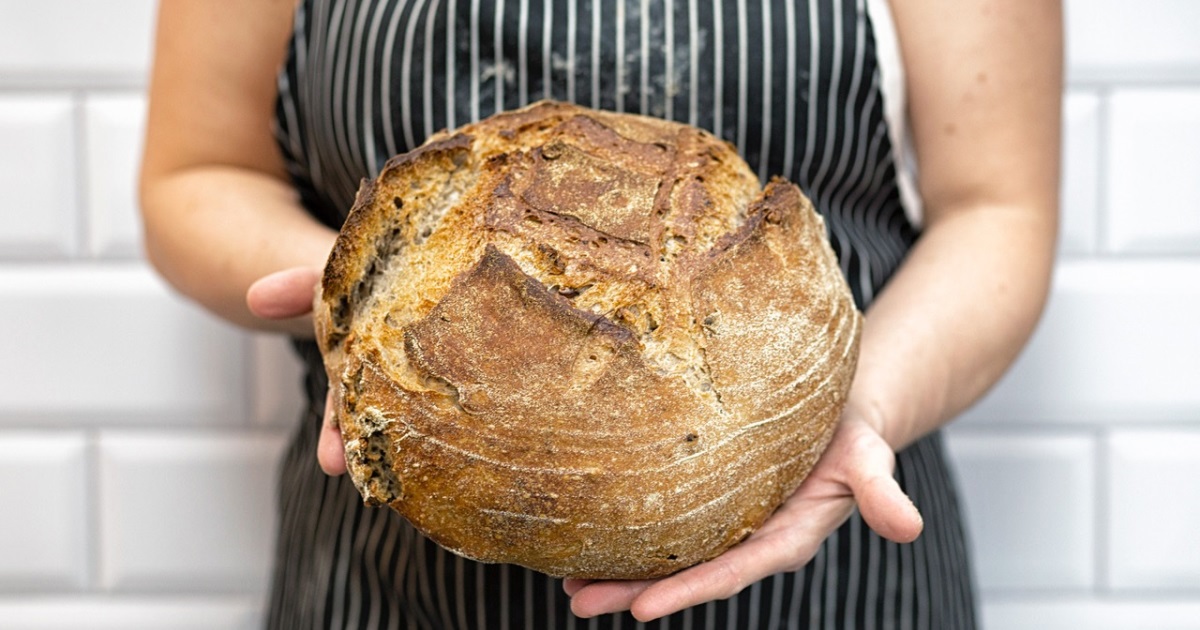 The award-winning The Artisan Baker opens in Cheltenham's Quadrangle in October 2022
Beloved Stroud-based bakery, The Artisan Baker, is opening a second location in Cheltenham on Thursday 6 October 2022, bringing its organic breads, pastries and cakes to the Quadrangle building on Imperial Square.
Independent, organic and award-winning, The Artisan Baker is owned by Ori Hellerstein and currently operates from its original bakery and cafe in the Five Valleys Shopping Centre, as well as regular appearances at the Stroud Farmer's Market.
Joining a strong lineup of independent restaurants at the Quadrangle, with Italian Bosco Pizzeria and rooftop fine-dining restaurant The Nook on Five like its neighbours, Hellerstein said it "definitely seems like the right place for us to expand and develop us". deals'.
The new Artisan Baker takes over Unit 5 at the rear of the Quadrangle, a generous 1,174 square foot space that overlooks the picturesque Imperial Gardens, with folding doors to embrace the view.
The majority of seating will be indoors, with soothing Nordic-inspired interiors and minimalist design, but there will also be outdoor seating.
Visitors can expect to enjoy all manner of organic baked goods, including The Artisan Baker's signature Jewish challah; leaven; and Nelson Loaf, a South African seed loaf named after Nelson Mandela – delivered fresh from the Stroud Bakery every morning.
Perfect for your morning coffee fix, The Artisan Baker will be open from 8am, making it one of the few independents in Cheltenham to open before the start of the working day.
It's sure to make a popular lunch spot too, serving a selection of sandwiches and small plates – with also plans to extend its evening hours from Thursday to Saturday.
Hellerstein continued: "We are truly passionate about good quality local produce and it is fantastic to work with people who share that passion to celebrate the thriving local food scene in Cheltenham.
"I grew up in Jerusalem where my mother had a delicatessen, that's where my love of food started. It was my trip to Central America that really ignited my passion for food and I moved to London to go to cooking school.
Although a classically trained chef, Hellerstein was driven by his passion for baking bread his way, using organic, ethically sourced and local ingredients. Its delicious produce is highly regarded throughout Gloucestershire and beyond, with top food lovers including The Great British Menuby Matthew Fort, who regularly visits The Artisan Baker stall at the Stroud Farmers Market.
James Woodard, a representative for Hartnell Taylor Cook, the agents who acted on the landlord's behalf, said: 'The appeal of the Quadrangle is once again underscored with this latest tenant announcement. We are delighted to have The Artisan Baker on board to add another exciting independent restaurant and have no doubt locals will flock to see it once it opens in October.
The Artisan Baker at Cheltenham's Quadrangle is due to open on Thursday 6th October 2022.