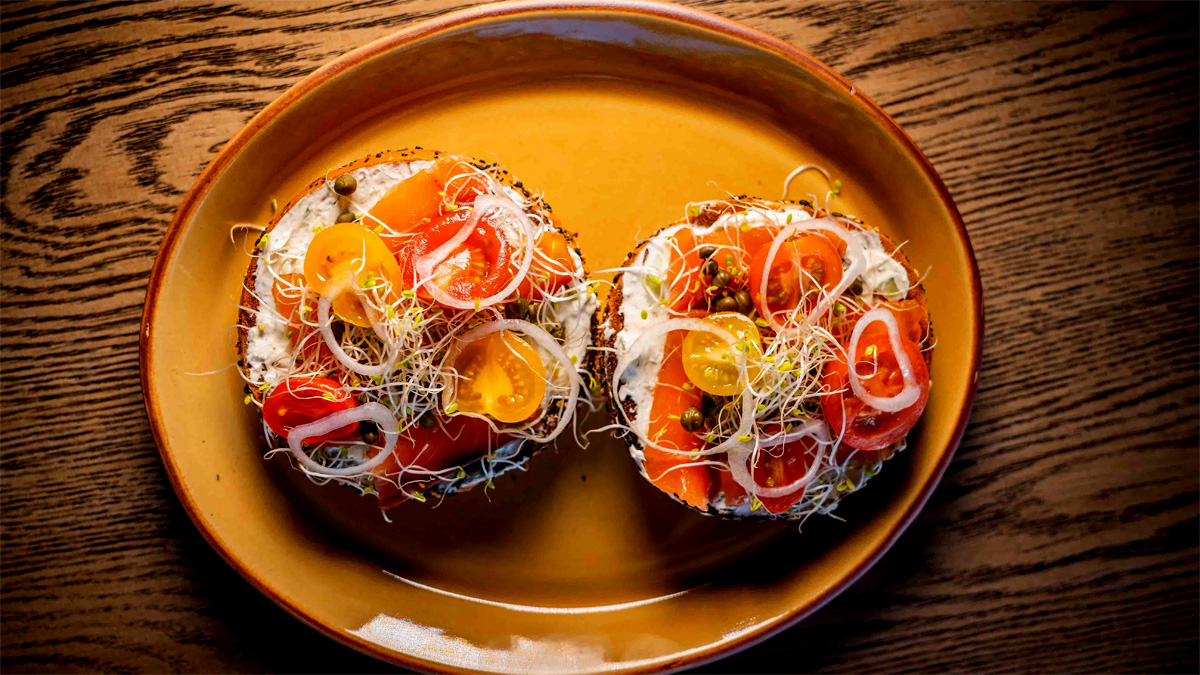 Opening of a new organic restaurant and event space in Torrey Pines
A new contemporary organic restaurant serving farm-fresh produce has opened at the Torrey Pines Life Science Center.
Joya Organic Kitchen, created by Clique Hospitality, officially opened its doors to the public in mid-February. The 4,000 square foot restaurant anchors the life sciences campus in Torrey Pines, according to Eater.
The new Torrey Pines Organic Restaurant, which is designed to be a recreation center and meeting place for area workers and neighbors, is also designed to be a conference and private dining space with additional space for 10,000 square feet for events.
JoJo Ruiz will lead the weekly menu at Joya Organic Kitchen alongside head chef Ryan Bullock. The menu includes breakfast, lunch and happy hour.
Customers can expect options ranging from lox bagels and avocado toast to Baja shrimp tacos, skirt steak sandwiches and hummus wraps. The Happy Hour menu includes $10 options like Crispy Cauliflower Shwarma and Striped Bass Ceviche Verde, as well as $10 house cocktails that include Island Matcha, Passion Marg and Winter Whiskey.
In addition to being Clique Hospitality's first daytime restaurant in San Diego, Joya Kitchen also marks a departure for the company, which is best known in the region for its hotel restaurants like Lionfish in Pendry San Diego and Serea in Los Angeles. Hotel Del Coronado. .
Clique Hospitality also plans to expand into the North County area soon with the opening of a sushi bar and sake house called Temaki Bar in Encinitas. This new organic restaurant will be on the South Coast Highway and will open in March.
Joya Organic Kitchen is located at 10275 Science Center Drive. It is open 8 a.m. to 3 p.m. Monday through Wednesday and 8 a.m. to 6 p.m. Thursday and Friday.
About the Author: Mike Peterson is a freelance journalist and writer based in North San Diego County. He has written and worked for a number of local media, including the San Diego Union-Tribunethe North Coast Currentand the Ocean's Edge Blade.