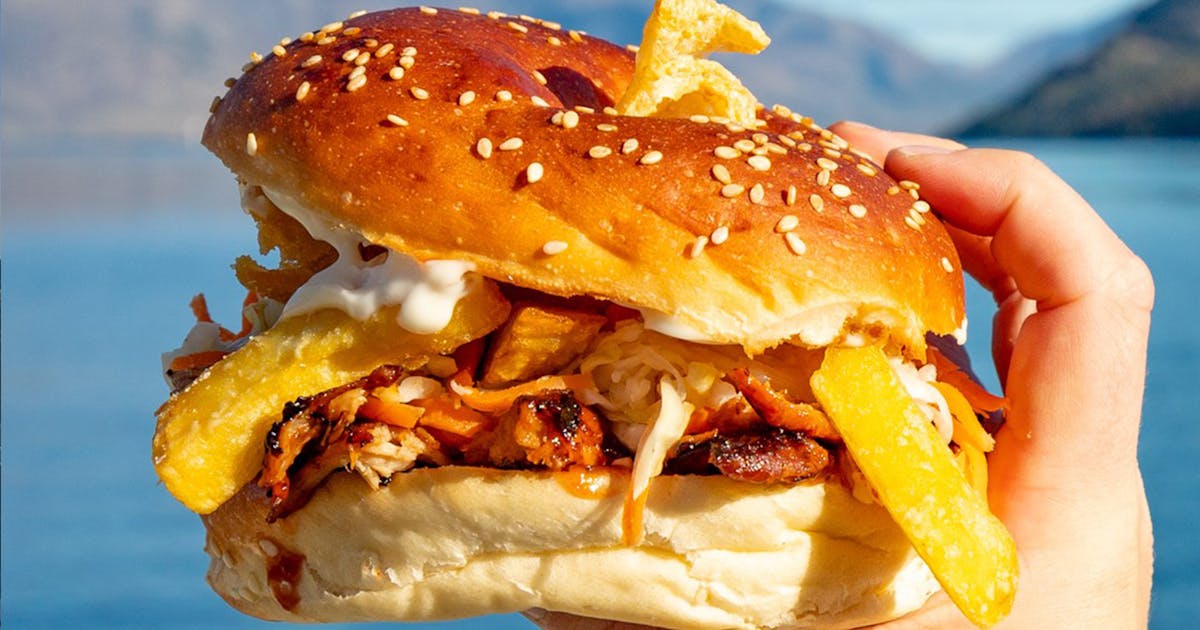 New Zealand's best rural cafes to visit this summer
Summer in New Zealand wouldn't be complete without a road trip (or several). And no road trip would be complete without stopping for a bite to eat at a quirky locale. In fact, we'd say some of our country's best food can be found in unassuming cafes in laid-back small towns. To help us discover some of New Zealand's best rural cafes, we've partnered with THE MOST juice. The must-have refreshment for roadies is all about the goodness of nature – the juices are certified organic and made with love from New Zealand apples. We've rounded up the best rural cafes to visit this summer, and best of all, you can enjoy a refreshing bottle of MOST at these hotspots. Load up the car and hit the road.
north island
Big Pigeon
piopio
There's a lot to love about Piopio Big Pigeon cafe and the original name is just the beginning. Located south of Te Kuiti on SH3, the farmhouse-style cafe is widely considered the best stopping point on the road to Taranaki. Take a break from driving and eat through the cabinet's impressive fare. We're talking classic sausage rolls, chicken and brie toast, spinach and feta filo, and vegetable-stuffed kumara. Save room for a sweet Kiwiana-as treat with lamingtons, afghans and a ginger crunch.
Cafe Melbourne
Thames
Are you going to the Coromandel this summer? No roadie is complete without a bite to eat in Thames. Cafe Melbourne got you covered in style with the family run cafe striving to bring the vibe of Melbourne to the humble township of Thames. The space opens onto a pretty exposed brick archway, much like a Melb alley. The service is outstanding and you'll want to try everything on the seasonal menu. Our advice? Visit again on the way back.
The French fig
Whitianga
The French fig, or more simply 'The Fig', is a must visit in Whitianga. Located a stone's throw from the beach, the cafe offers indoor and outdoor seating. The all-day menu features the usual suspects: bene eggs, creamy mushrooms, smashed avocado, and French toast made with orange-vanilla brioche and served with summer fruit. The cabinet is also full of vibrant salads and mouth-watering pastries. You'll find yourself visiting every day while you're in town.
PBC Coffee
Gisborne
For some *chef's kiss* flavor in Gisborne, look no further than PBC Coffee. The cafe is housed in a beautiful historic building with the option of indoor or outdoor dining. If you're visiting for breakfast, choose between the 'big kahuna' breakfast, banana bacon pancakes and their famous potato 'hodgepodge' with curry fried onions with apples crushed earth, halloumi and poached eggs. Cleanse your palate and pair it with a revitalizing bottle of MOST Juice Apple, Orange & Mango – it's the perfect way to start your day.
The Department
New Plymouth
All desires are satisfied The Department. The popular restaurant in New Plymouth offers a seemingly endless menu with omelets, bagels, waffles, grilled sammies, burgers and salads. There is also a great selection of keto, vegetarian and vegan dishes. And, because the friendly café isn't one to do things by halves, it also offers delicious entrees and cabinet slices as well as a kids' menu. Is there anything The Dept can't do? !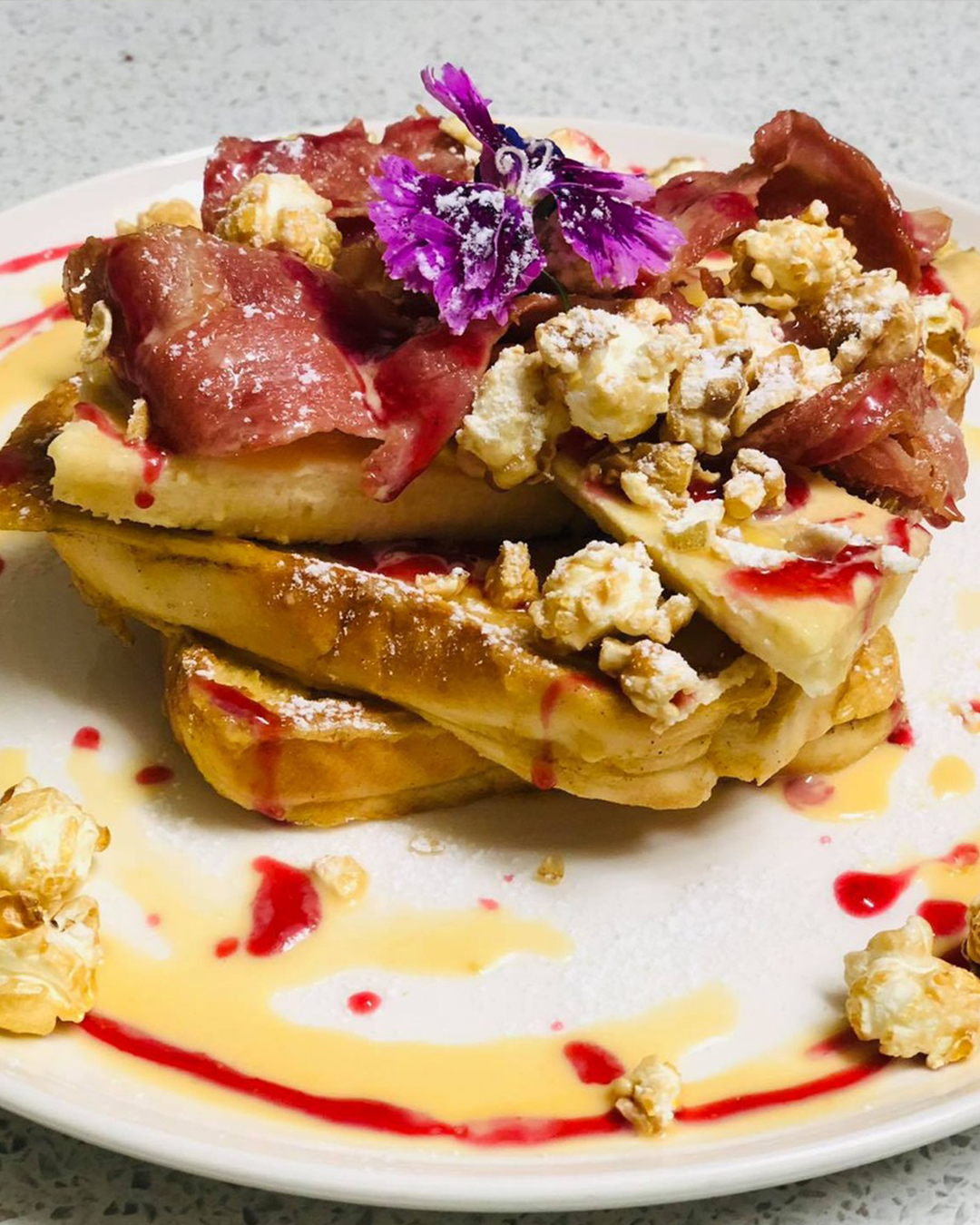 Babylon Beach
Wellington
Located on Oriental Parade in the nation's capital, Babylon Beach does not fully meet the definition of rural. Technicalities aside, this retro beachside cafe is worth a visit this summer. Open from sunrise to sunset, this unusual place offers full (and delicious) menus for brunch, lunch and dinner. Bring your canine friend as there is a dedicated dog menu which includes a puppy-friendly platter and doggoccinos – so cute!
south island
crepe coffee
Punakaiki
No visit to Pancake Rocks is complete without (edible type) pancakes. So when you visit the famous rocks of Punakaiki this summer, cross the road to crepe coffee. Their signature pancake stacks are served with your choice of streaky bacon, berries and cream, chocolate, M&Ms or a savory number with all the trimmings. The stone oven pizzas are also a must, including one topped with West Coast white bait, beaten eggs and mozzarella on a cream cheese base. When in Rome on the west coast, right?
Oliver's Victoria Store
Clyde
Everyone who is someone knows olive trees. The center of the historic buildings is where you will find charming accommodation next to a café, brasserie and award-winning restaurant. The cafe's sunny courtyard is the perfect place to enjoy a freshly baked pastry and a refreshing MOST juice (we recommend the apple and fejoa) before heading out on the Otago Rail Trail. If you don't need to get on your bike, sit down and discover the delights of the brunch menu.
The shop
Kekerengu
Ideally located halfway between Blenheim and Kaikoura, The shop is the perfect stop on your southbound roadie. Choose to stay a while and set up your HQ in their humble seaside campground (and be sure to wake up for the sunrise), or just enjoy a leisurely lunch before hitting the road again. The cafe offers favorites including smoked salmon bagels, bacon eggs bene, fish and chips and a famous seafood chowder.
Balls And Bracelets
Queenstown
If you're anything like us, chances are you have a quiet obsession with donuts. Make sure Balls And Bracelets is on your radar when eating out in Queenstown. Their donuts are for the serious connoisseur with tastes of salted caramel brownie, bacon waffle, pecan pie and a gram worthy donut of "glitter bomb" loaded with candy, cream and pixie powder. the most important. If savory is more your jam, check out their equally impressive loaded bagels.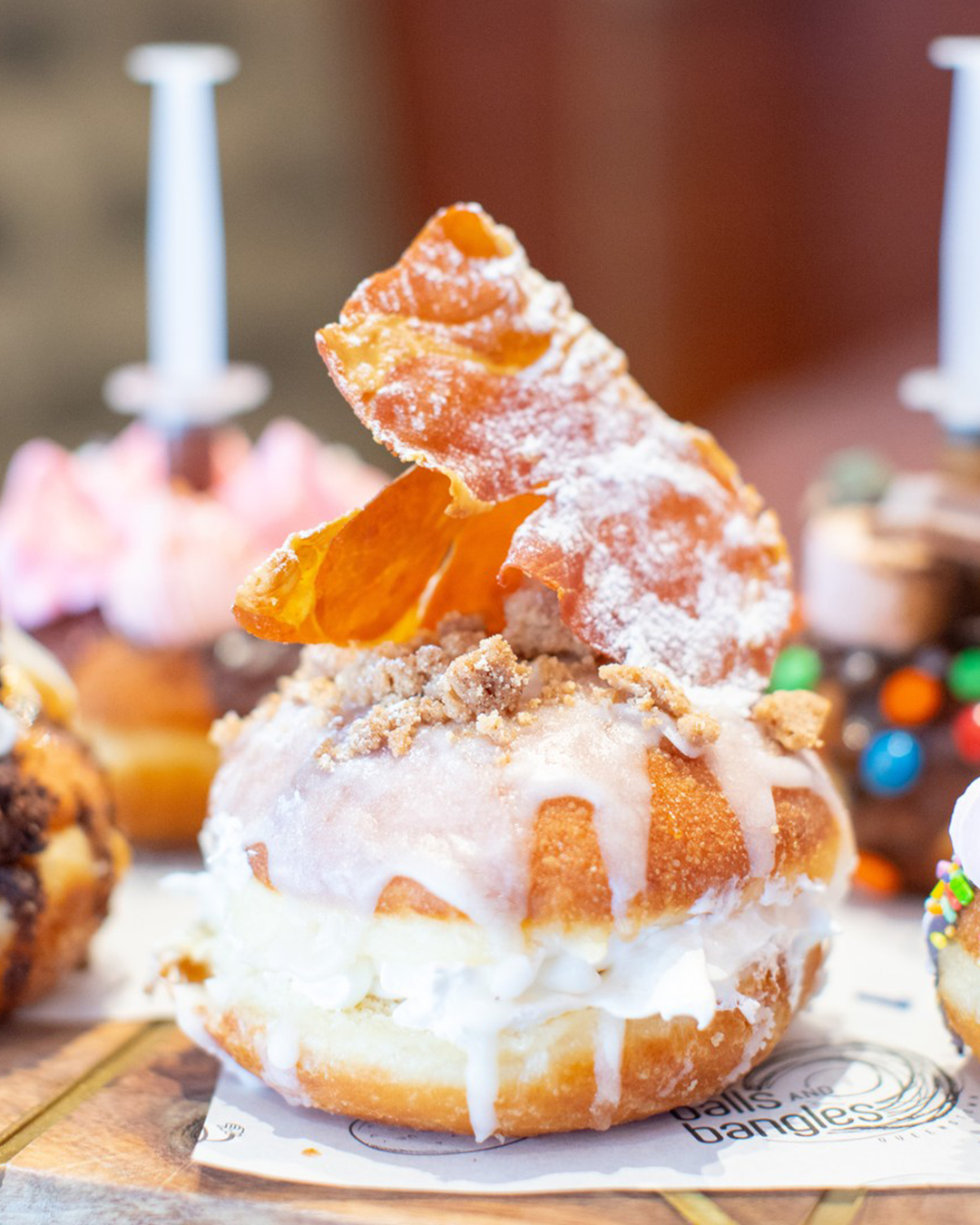 Wherever you go on your summer adventures, enjoy a delicious bottle of THE MOST juice. The thirst-quenching range celebrates the power of nature and is certified organic with no artificial preservatives, colors or flavors – we'll drink to that!
Editor's note: This article is sponsored by THE MOST juice and proudly endorsed by Urban List. Please support the sponsors that make Urban List possible. Click here for more information on our editorial policy.
Image credit: Balls and bracelets via instagramThe Department via instagramThe French Fig via instagram