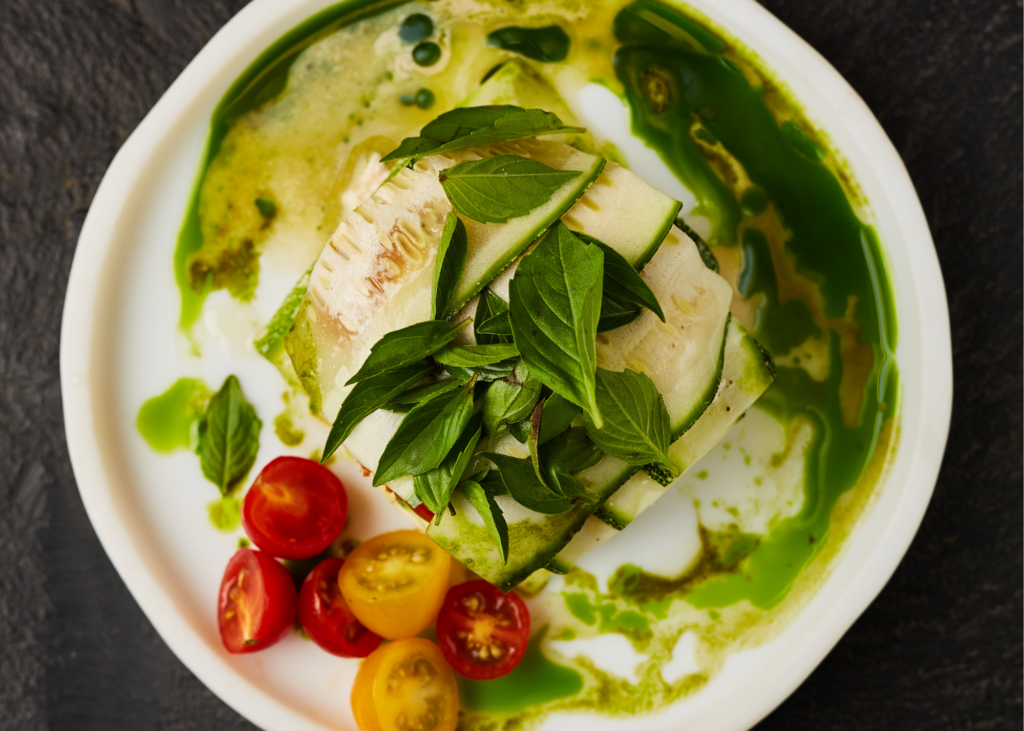 Matthew Kenney will open his first restaurant in Peru, Plant Food + Wine Lima
The plant-based lifestyle brand founded by celebrity chef and contractor Kenney arrives in Lima.
Matthew Kenney Cuisine, the plant-based lifestyle brand founded by celebrity chef, author and wellness entrepreneur Matthew Kenney, is launching Plant Food + Wine Lima on May 6 in the space formerly occupied by Statera, the restaurant popular led by chef Andre Patsias. The business, from a culinary perspective, is a strategic partnership between MKC and Patsias, a partnership rooted in sustainability, innovation and the future of food. The original Plant Food + Wine, and unofficial Flagship of the MKC brand is located in Venice, California, and while this location pays homage, it is first created with local Peruvian cuisine and culture, intentionally honoring the techniques, flavors and traditional products. .
PFW Lima has sleek, minimalist decor, drawing elements of the natural environment with it into every inch of the space, with neutral earth tones largely predominating. Lush greenery hanging from ceiling balconies adds pops of green to the scene. On one side, a beautiful large block of black and brick-colored marble separates the open kitchen from the main room. At the back, a tree stands on a small terrace, and very close are the graceful toilets where every detail has been taken care of. Each element is judiciously placed to compose a space that evokes a serene but lively and vibrant atmosphere. It's easy to imagine spending an evening laughing and chatting over wine and fine cuisine in a warmly lit environment.
Matthew Kenney, the unofficial father of Plant-Based Fine Dining, found an ideal partner in Andre Patsias, who visited PFW Venice and immediately knew he wanted to work with Kenney. Patsias has a background and interest in plant-based cooking and is collaborating with the MKC team to bring more nutrient-dense ingredients from Peru into other future projects for the brand.
"We are thrilled to bring Plant Food and Wine to Lima; Peru is a beautiful country with a rich culinary heritage and fresh, nutritious ingredients," Kenney said. "Our artistic vision has always been to create an upscale and memorable dining experience, where food is not only beautiful and delicious, but also incredibly healing and nutritious," comments Kenney.
Together, MKC and Patsias have crafted a menu at Plant Food and Wine to appeal to everyone, not just those who lead a plant-based lifestyle. Responsible for maintaining a state-of-the-art standard of cuisine while bridging the gap between culinary art and nutrition, Patsias has gained experience in some of the world's finest restaurants – Noma and Quique D́acosta included – since the beginning of his culinary career at the age of 18. The menu itself is clearly and unabashedly that of a Matthew Kenney restaurant. In addition to food, the restaurant will offer a selection of organic, plant-based cocktails with local infusions, as well as a selection of locally sourced wines and beers.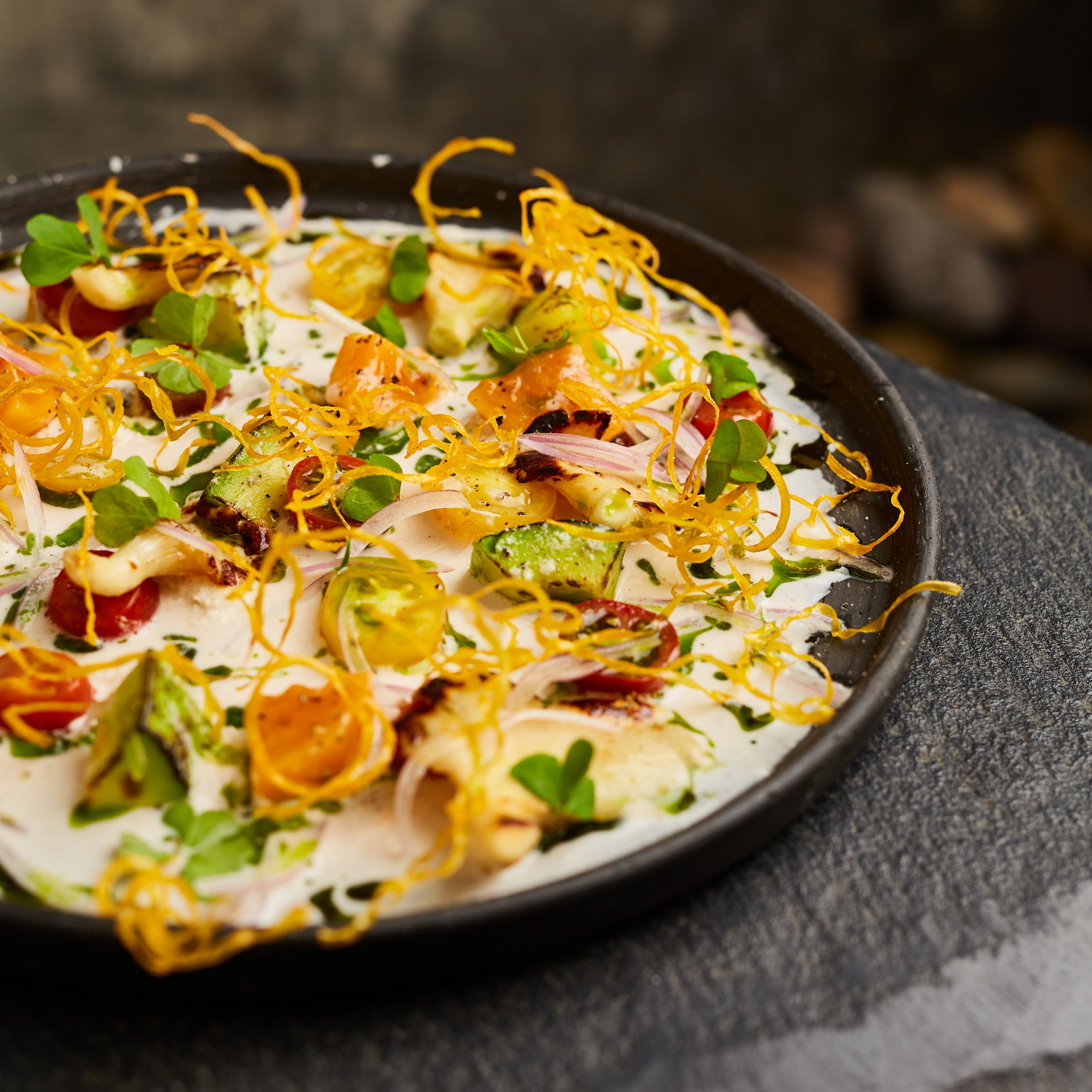 On the Plant Food and Wine LIMA menu, customers can expect dishes such as:
Diversity of Quesos. Homemade ricotta and green olive oil, red pepper manchego, aged goat cheese glazed in a Porcon mushroom reduction served with marinated tubers and seed crackers.
100 Hojas de Oca. 100 thin slices of Crispy Tubercle d'Oca served with Green Uchukuta, Burnt Rocoto Chili and Cream of Penuts with Andean Mint Scented Air.
Anticuchos Ostra. Grilled Hibachi oyster mushrooms with anticuchera sauce, Andean chimichurri, crispy cassava charcoal and huancaina cream.
Ceviche a la piedra. Hot Leche de Tigre with grilled vegetables, Choclo corn spheres, sweet potato textures and coriander oil
Fried sticky rice. Shari Rice, Asian Mushrooms, 8 Wok Vegetables, Plantain Crysp and Cocona Granita in Frozen Powder served on the table.
Coco. 6 textures of Coconut.
"We have built a dynamic team committed to finding the freshest ingredients available from our flora while using modern and classic techniques to create the best herbal experience for everyone," says Patsias.
PFW Lima is open Tuesday through Friday from 1 p.m. to 9 p.m. and Saturday and Sunday from 11 a.m. to 7 p.m., is located in Lima, Av. Mariscal La Mar 463, Miraflores 15074, Peru.
For reservations or more information, contact: +51 1 3060628