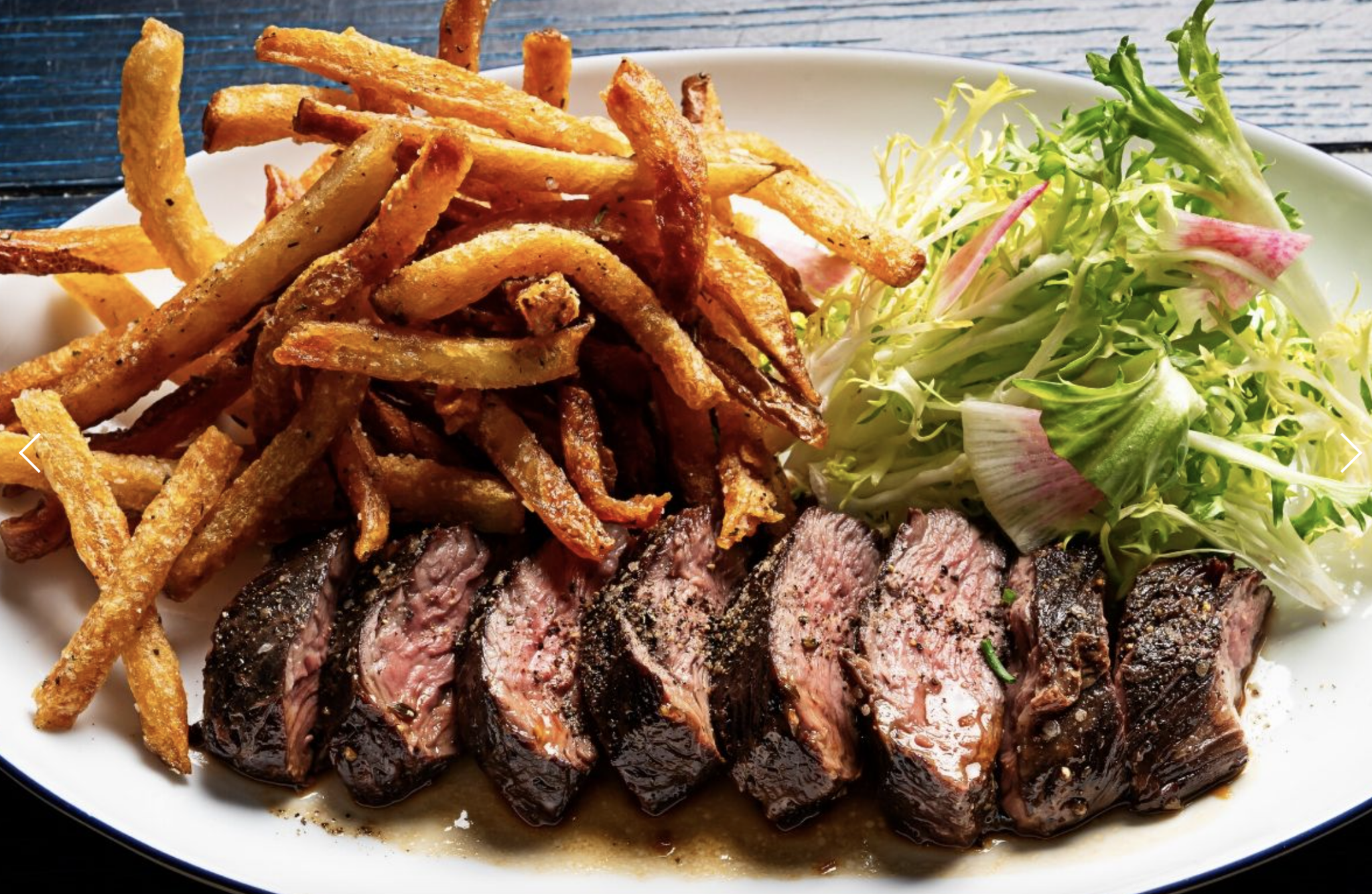 Georgetown Winter Restaurant Week, through January 23
Restaurant week meal deals brighten up the after-party season for diners in Georgetown. This winter, from January 17-23, the focus is on $40 and $55 evening menus that highlight each restaurant's specialties. An impressive list of the best dining venues in the community has adapted this 30-year-old 'institution' to the challenges of an ever-changing scene – offering take-out and outdoor seating, plus Covid precautions at tables interior.
Veteran restaurateur Ashok Bajaj describes the evolution of Restaurant Week from a promotion designed to lure diners to a "new" (for them) place by offering a cheap menu to a social phenomenon. Before Covid, Restaurant Week became an annual outing for groups of friends. This year's promotions hope to attract small groups of diners who are "planning to try" a restaurant, as well as regulars enticing them to dine away from home. The bait is "bargain-priced", three-course menus. Here are some of the great options for Restaurant Week (RW):
annabelle – Chef Frank Ruta's famous roast chicken is one of the main RW dishes on this urban, modern American's $55 dinner menu. What makes his roast bird special? Ruta credits the high quality poultry it sources from carefully selected local producers. It's organic and outdoors. Most importantly, he says, it should be air-cooled and shipped dry — not soaked in water. He flavors the bird with a blend of seasonings and spices that he has perfected over the years. Also on the RW menu, the squid stuffed with avocado and 'nduja dressing is an intriguing starter. A tea-a-misu with milk or a panna cotta with fresh cream are offered for dessert.
Bistrot Lepic – RW diners can choose from a full list of French bistro classics on the $40 dinner menu at this Upper Georgetowner. Starters include snails, salmon rillettes and onion tart. Meunière trout, potato-crusted salmon, and beef medallions are entree choices. Rare specialties such as pig's trotters, veal kidneys and veal liver are also offered. Gallic dishes such as apple pie, chocolate cake and floating island are offered for dessert.
Liberty Brewerystar — This bustling French brasserie kicks off its RW celebration on Jan. 17 with a $25 three-course brunch with a choice of eggs Benedict (with ham, salmon, or spinach). During the week, a three-course lunch for $25 features appetizer choices like escargot, followed by entrees ranging from avocado toast and gourmet sandwiches to indulgent burgers. Its RW dinner menu ($40) features entrees including coq au vin, sea bass, mussels and steak. All RW menus include rich desserts like pain au chocolat pudding or lemon cream pie.
Cafe Milano – A $25 three-course lunch is a bargain in this legendary Italian mecca – especially since the restaurant offers dishes like grilled swordfish with olives, truffle-stuffed chicken and Angus beef steak like entry choice. Managing Director Laurent Menoud says Restaurant Week "traditionally brings in new business". This year, it also hopes to welcome back regulars ready to eat.
I Richi – "In Tuscany," says chef-owner Christianne Ricchi, "everyone has a pot of the hearty vegetable soup called a ribollita on the back of the stove." This hearty classic, along with the Italian restaurant's popular calamari, pasta and risotto, highlight the first course of the $55 RW dinner menu. Other bestsellers like langoustines, fried chicken, sausages with polenta and aubergine parmesan are the main course choices, while cannoli and tiramisu highlight the dessert list.
Rasika West End – This stylish modern Indian's RW$55 menu offers a full range of his signature dishes. Appetizers include gourmet ingredients like smoked duck with foie gras or a truffle dosa, as well as crab cake, a lamb skewer and its famous palak chaat. Main courses include salmon, lamb, chicken or vegetable thali. Rich desserts range from jaggery rice, gulab from caramel date pudding to pumpkin cheesecake.
Sushiria – Free pisco sour and miso soup add value to the RW$55 dinner at this dynamic Japanese-Peruvian. Appetizers feature signature dishes like a ceviche sampler and tuna tataki. Main course selections include lomo saltado, sea bass, and fusion sushi rolls. The dessert is shamelessly rich and American – chocolate lava cake or cheesecake.
Keywords

AnnabelleAshok BajajBistrot LepicBrasserie LibertéCafe Milanochef Frank RutaChristianne Ricchii RicchiLaurent Menoudrasika west endRestaurant WeekSushería