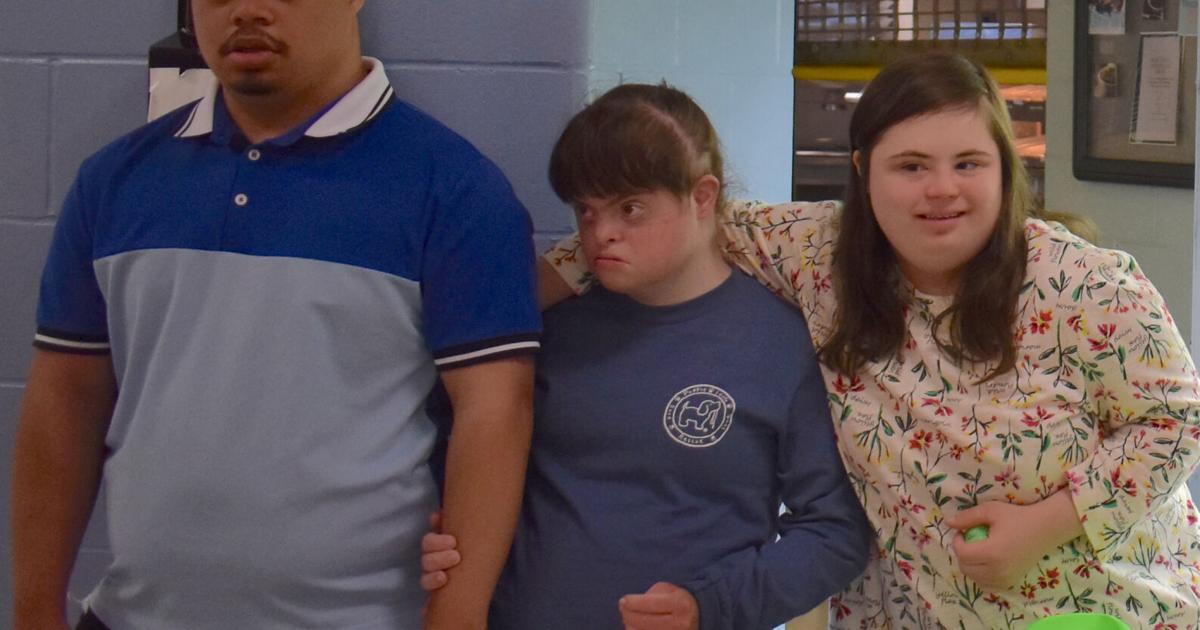 Celebrating healthy organic foods | Local News
Five years ago, Jackie Morgan, who runs the public school lunch program, met a man who had started an organization to bring Grow Racks to schools.
Tony Bard started a company called EvanLEE Organics after his daughter, Evan Lee, died in a car accident. Grow Racks are patented, providing healthy choices and teachable moments.
Morgan was able to expand the use of the plateaus which offer school-by-school greenhouses. Next year they will be in all public schools thanks to a state subsidy.
Recently at Milton High School, students from the ACHIEVE program brought their grow tubs to the MHS cafeteria to show off what they're up to and share herbs from their garden. ACHIEVE is for students with disabilities.
A few of the students who had worked on the sets graduated just before the show and story session.
Students in attendance at the June 14 event were Aidan Cheverie, Sa'nya Roache, Keanu Hiciano, Sophie D'Alessandro, Emma Rush and Emily Walsh.
The personnel involved include Natalie Perez, Meghan Medeiros, Nicole Allen, Grace Marinelli and Christine Martinelli.
Aidan took the initiative to explain the project and help the other students prepare the harvest of cilantro (his favorite), lettuce (he likes red leafy plants), basil, arugula and kale .
After planting, it takes three to four weeks to grow a first crop, but the same plants can give a second and third crop seven to 10 days after being cut.
Once the herbs are ready to harvest, the product is used in school canteens. Cilantro goes into the bar of garnishes, lettuce and arugula are used in salads, basil is added to soups, salads and pesto, and then there are kale chips.
All from organic farming. This year, the Grow Racks are at Pierce and Tucker High School, where the 3rd graders are caring. The 3rd year pupils of Collicot and Cunningham will discover the program this fall during the installation of the new supports.
Click on here subscribe to and read his hometown newspaper.