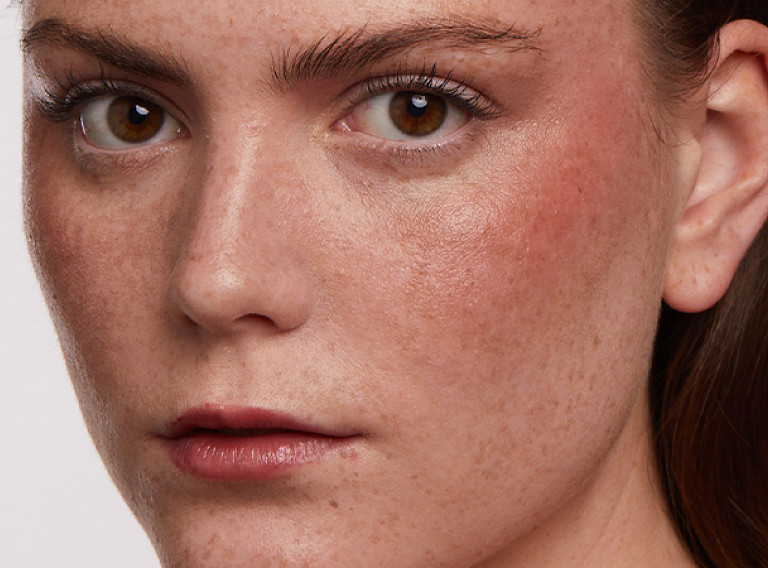 Anna Valle, co-founder of Seeds of Colour, talks about turning waste into needs
How would you explain the biotechnological process you use for your formulas?
Sustainability is central to the Seeds of Color philosophy, and this has been reflected in the design of the process since its inception. A color extraction method, protected by trade secrets, has been developed for many organic fruits and vegetables including, among others, blackcurrant, raspberry, strawberry and beetroot. The biotech extraction methodology uses low temperatures to preserve the integrity of the pigments and co-extracted antioxidant materials. Post-extraction materials are either recycled or reused. For example, unused fruit juice is concentrated and heated to produce a caramel used as a brown pigment. The residual pomace is transformed into fertilizer by thermophilic aerobic digestion. That's why we say zero waste when describing our brand – nothing nasty is left behind.
The formulations are just one part of the brand's sustainable efforts, as each balm is packaged in a fully recyclable aluminum tube, with a recyclable plastic lid and contained in a fully recyclable carton. These innovative and versatile natural color balms are just as good for your skin as they are for your world.
Which extracts do you use for which shades?
Suitable for use on lips, eyelids and cheeks, Natural Color Balm's signature eco-pigment has been forged from some of the finest natural active ingredients. Extracts include beetroot, black currant, blueberry, coconut, paprika and sunflower. Different blends of these naturally active ingredients have been used to create versatile balm shades that suit all skin tones, while being good for your skin. Boasting numerous skin benefits, these antioxidant, anti-inflammatory and hydrating balms harness the power of nature, allowing people to express their natural beauty.
We have four shades, and each one contains a blend of rich botanical ingredients and different fruits and vegetables for color pigment. For our Red Berry, we used beetroot extract to create a vibrant blackberry hue. True Nude contains blackcurrant and rosemary extract to brighten your complexion. In the Rose Pink, we used beetroot and rosemary to achieve a warm shade of dusky pink. Finally, to create the Warm Caramel, we used caramel, black currant and rosemary to develop a buttery blush hue for natural sun-kissed warmth.
In the past, consumers have struggled with the different performance of natural makeup products compared to their industrial counterparts. What do you think is the key to changing expectations and outcomes in this regard?
Our innovative technology to extract pigments from fresh produce has changed the game. It combines the benefits of food supplementation with the benefits of cosmetic treatments to improve the beauty of our body. Food chemistry and cosmetic chemistry combine to promote internal and external well-being. A plant-based vegan make-up optimizes the supply of nutritional microelements to meet the needs of the skin and appendages, improving their condition and delaying aging, thus helping to protect the skin from the aging action of environmental factors. The future of beauty is natural, even L'Oréal claims it, but for Seeds of Color the future is now!
How did you create the biodegradable sample capsules and are there any challenges with their use, for example, premature biodegradation of the material once it comes into contact with the product?
The biodegradable vegan eco-capsules we use are the same as those used for food supplements. The products are stable there as long as we need them; the only thing is that they must not get wet otherwise the capsule will dissolve! There is no water on our products, they are oil based.
What innovations and upcoming developments are you most excited about?
The existing color range for lip and cheek shades will be expanded from 4 to 12. This will be based on the existing base formulas and range of ingredients – blackcurrant, red radish, paprika and beetroot. A new additional range for lips and cheeks will be developed, where titanium dioxide is replaced by kaolin as a whitening/opacifying agent to meet the demand for products that do not contain titanium dioxide, such as our Red Berry balm.
The basic lip and cheek ranges above can be further enhanced by adding new bioactive ingredients under development, as described below, to create "more pigment" versions. We will continue to simplify the INCI by introducing, for example, more effective oils for the skin, perhaps intended for certain skin types. Look for the next generation of color balms that are more minimalist in nature, but still packed with goodness for the skin.
We will also continue our sustainability journey to increase our positive impact on all fronts. Seeds of Color is a pending B Corp and an activist for the Better Business Act.