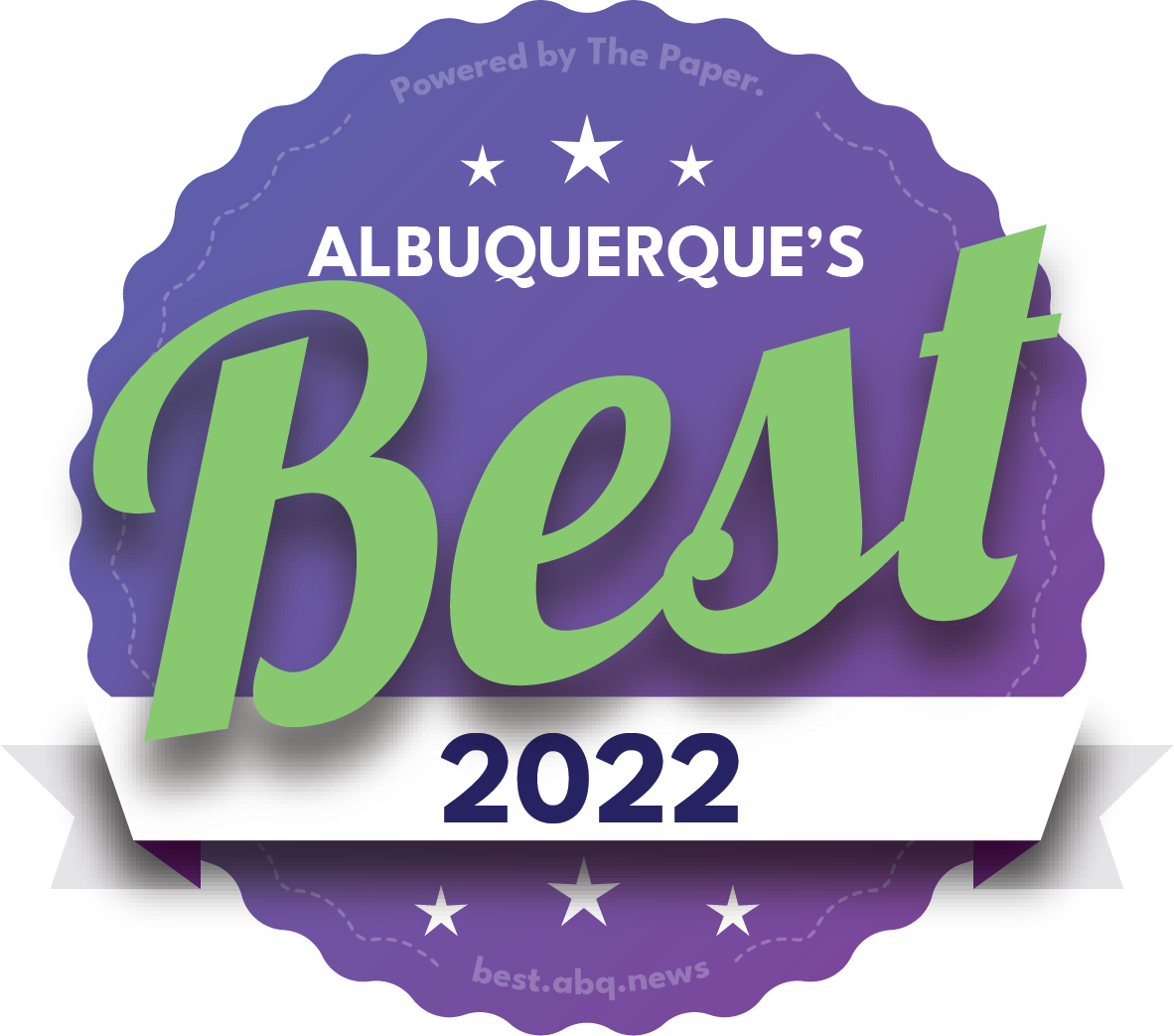 Albuquerque's World's Best Food – The Paper.
Here in New Mexico, we are one of the few states lucky enough to have our own food category. People all over the world are looking for new Mexican cuisine. Here in the Land of Enchantment, we are justifiably proud of our carne adovada burritos smothered in Christmas chili. And it's sometimes hard to remember, with so many great New Mexican restaurants to choose from, that there are other cuisines. But when we've finally had our fill of red and green chilies, we go in search of food from all over the world. Albuquerque offers top-notch choices.
Best French
Frenchish, the newest Nob Hill store from popular local chef Jennifer James, is currently closed until October 11 while the owners leave for a well-deserved vacation in Europe. It will therefore be necessary to wait until then to score a beautiful Salade Niçoise. Fortunately, our readers have chosen an alternative tie for the best French restaurant. La Quiche Parisienne Bistro is a longtime favorite dating back to the early 2000s and currently buried inside the Mountain Run Mall in Albuquerque's northeast heights. Omelettes, quiches, mussels and tasty French sandwiches fill the menu. Stick with the classics (Quiche Lorraine, Croque Madame) and you can't go wrong.
Frenchish and La Quiche Parisienne Bistro
The Troquet
best chinese
Nob Hill's Fan Tang serves simple, modern Pan-Asian fare, and Albuquerque locals rave about it the most. Whether you're craving noodles from Singapore, Mongolia, Sichuan, Vietnam, Canton or Hong Kong, Fan Tang is ready to wok them up for you. Like crab wontons? Of course you do. Everyone loves crab wontons. Head to Fan Tang and get yourself an order or two.
Fan Tang
rose garden
Chen's and Lucky Wok (tie)
best indian
Albuquerque's oldest Indian restaurant has long been home to the city's favorite all-you-can-eat buffet. COVID has put the breaks on this roll. Since reopening in February last year, the Taj Majal has been busy serving customers items from its huge menu. If you get lost somewhere between murg ke pakore and channa pindiwala, remember that you can't go wrong with perfectly cooked tandoori chicken and garlic naan.
Taj Majal Cuisine of India
Tikka Spice Food Truck
curry leaf
Best tapas
Located inside the elegant Hotel Andaluz, this bustling wine and small bites restaurant is the perfect place to hang out with friends (or a date) for a long time. No need to choose a full plate of food (although they have some, and they are surprising). Just order a nice glass of wine and ponder the possibilities of small plates topped with Honey Bacon Wrapped Dates, Iberian Black Pork Secreto, Sweet Mercy Farms Sticky Pork Ribs, Hatch Green Chilli Duck Breast, Chilies blistered shishito, cod fritters "bacalaitos" asparagus calabacitas. … We could go on. But we'll spare you the feeling of hunger.
MÁS Taps y Vino
VARA wine estate and distillery
Best Vietnamese
More sophisticated than your average bahn mi store, this posh restaurant on Eubank offers Vietnamese spring rolls, papaya salads and grilled pork sandwiches alongside other Asian delights like teriyaki chicken, green curry and pad thai. If you're the type of person who has trouble deciding, good luck.
basil leaf
Vietnamese taste
Coda Bakery
Pho Linh
Best Japanese
This longtime Japanese steakhouse in Park Square offers steaks, teppanyaki and sushi. Plus, it's a bar. They have everything, basically. It used to be two independent buildings next to each other, but the separate sushi bar closed last year, yet another victim of COVID. Rest assured, though, you can still get your favorite nigiri and maki at Japanese Kitchen's new condensed sushi bar.
Japanese cuisine
crazy fish
Magokoro
Japanese Restaurant Shogun and Far East Fuzion (tie)
best korean
This popular food-truck turned Nob-Hill-showcase has long been sought after for its addictive bibimbap. You can get it vegetarian, spicy, or even "New Mexico" style (with green chili, of course). But if you can manage to tear yourself away from the bowl for a meal, we suggest the sriracha-filled kimchi fireballs and the savory Korean ribs (when not used up).
Seoul Soo Bak Bowl
Asian pear
Best cook
Everything chef Mark Quinones does at MÁS Tapas sounds like a poem. A delicious poem that must be resting in your belly right now. Take a look at its menu and you'll be arrested by intriguing adjectives like blistered, blackened, and Bolognese. Tell me you can resist dishes made with bone marrow, cooked in cast iron skillets or dipped in "spicy New Mexico duck fat." The Hokkaido Japanese A-5 Wagyu New York Strip comes with "Organic Native American Blue Corn Sourdough Toast?" Just give us one of everything, Mark!
Marc Quinones at MÁS Tapas y Vino at Hotel Andaluz
Jennifer James at French
Shawn Cronin at M'Tucci's and Marie Yniquez at Bocadillos (tie)
Best Middle East
Albuquerque's Middle Eastern restaurants tend to be unassuming mall affairs. Cafe Istanbul is no exception. The attraction is not so much in the atmosphere, which mixes ethnic restaurant and Mediterranean deli, but in the perfectly prepared cuisine. Baklava, gyros, dolmas, hummus, falafel, tabbouleh: all freshly prepared and served quickly by passionate patrons. As a bonus, you can ask what something is made of, and they'll be happy to tell you the ingredients!
Cafe Istanbul
Sahara Middle East Eatery
Alquds Mediterranean Grill & Grocery
Best Italian
No big surprise here. M'Tucci's continues to take control of Albuquerque. M'Tucci's Italian, M'Tucci's Twenty-Five, M'Tucci's Moderno and M'Tucci's Bar Roma all offer slightly different menus inspired by different regions of Italy. Each offers its own special delicacies, covering all the favorites like spaghettini and meatballs, cacio e pepe, pork bolonese and chicken Milanese. Plus, the word on the street is that their cocktails are the bomb.
M'Tuccis
Mario's and Trombino's (tie)